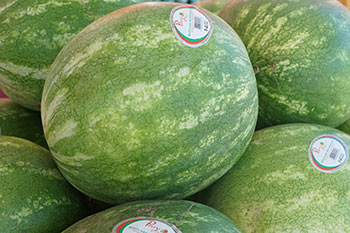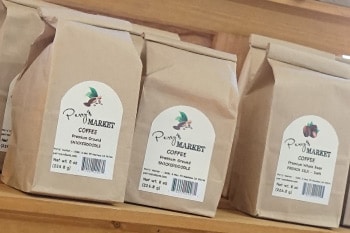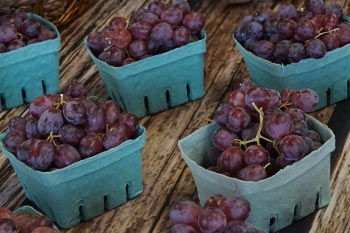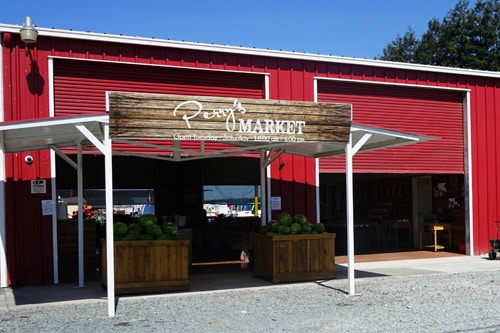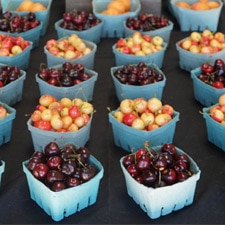 Apricots
Lemons
Oranges
Peaches
Watermelon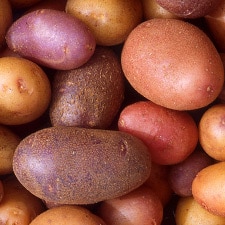 Summer Squash
Avocado
Beets
Cucumbers
Onions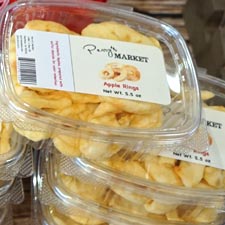 Almonds
Dehydrated Apple Rings
Corn Nuts
Honey Roasted Peanuts
Dehydrated Prunes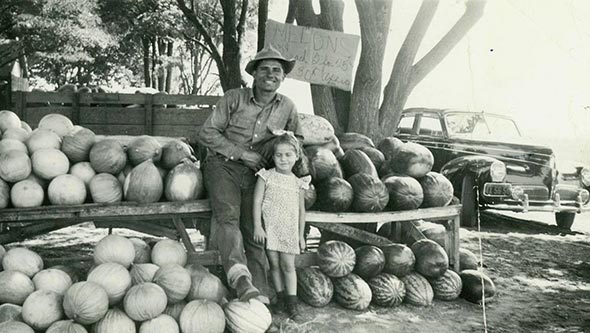 George Perry Sr. (pictured with unknown fruit lover) at the original fruit stand.
Perry & Sons has grown, harvested and distributed watermelons, pumpkins and squash. Over the years Perry's have had fruit stands in various locations near our current location. In 2015, the next generation of Perry's revived the fruit stand idea with an "on your honor" stand which quickly evolved into the fun little market we have now! Please enjoy all the fruits and vegetables we grow and procure for our own families, friends and offer now to you right here, all through the growing season! Muito bom!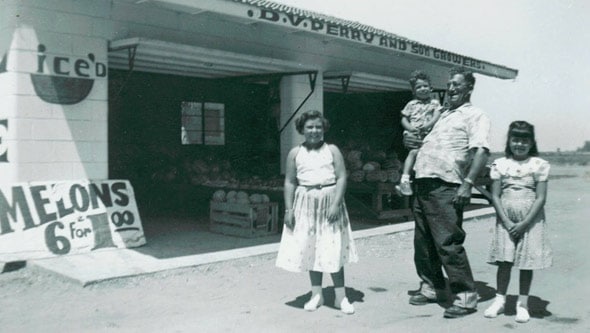 Delphino Perry, founder, Perry & Sons with grandchildren Carolyn and George Jr.